Jenny Bakery Cookies
Our cookies are made fresh daily and many of the processes and hand-made to maintain the authenticity taste of the cookies.
8 Mix Nuts Cookies
460g (S) HK$ 140
690g (L) HK$ 200
Coffee Almond, Cashew Nut, Almond, Walnut, Chocolate, Hazelnut Macadamia, Pistachio, Pecan
Mocha & Tea Butter Cookies
460g HK$120
Best Cookies for your Tea and Coffee
Peanut Balls
400g HK$100
Astonishing Peanut shaped in a ball
Almond Flakes
255g HK$100
Imported Premium Quality almond flakes with freshness at their best
Pine Nuts Coffee Crisp
255g HK$100
Italian Pignoli (Pine Nut) precisely baked into super Crisp mixed with premium coffee sourced from undisclosed exotic location
Macadamia Cocoa Crisp
255g HK$100
Unbelievably Precisely baked Super Crisp from Premium High Quality Macadamia and Cocoa sourced from exotic location
Mini Cocoa Crisp / Mini Coffee Crisp
100g HK$30
(Individual sealed by flavour)
Great On-The-Go Snacks
Pineapple Roll
17pcs HK$90
Pineapple tart is a rich and buttery pastry filled with fresh pineapple. It is a very popular "festive cookies".
4 Mix Butter Cookies
380g HK$90
(Individual sealed by flavour)
Flower, Coffee, Shortbread, Raisin Oats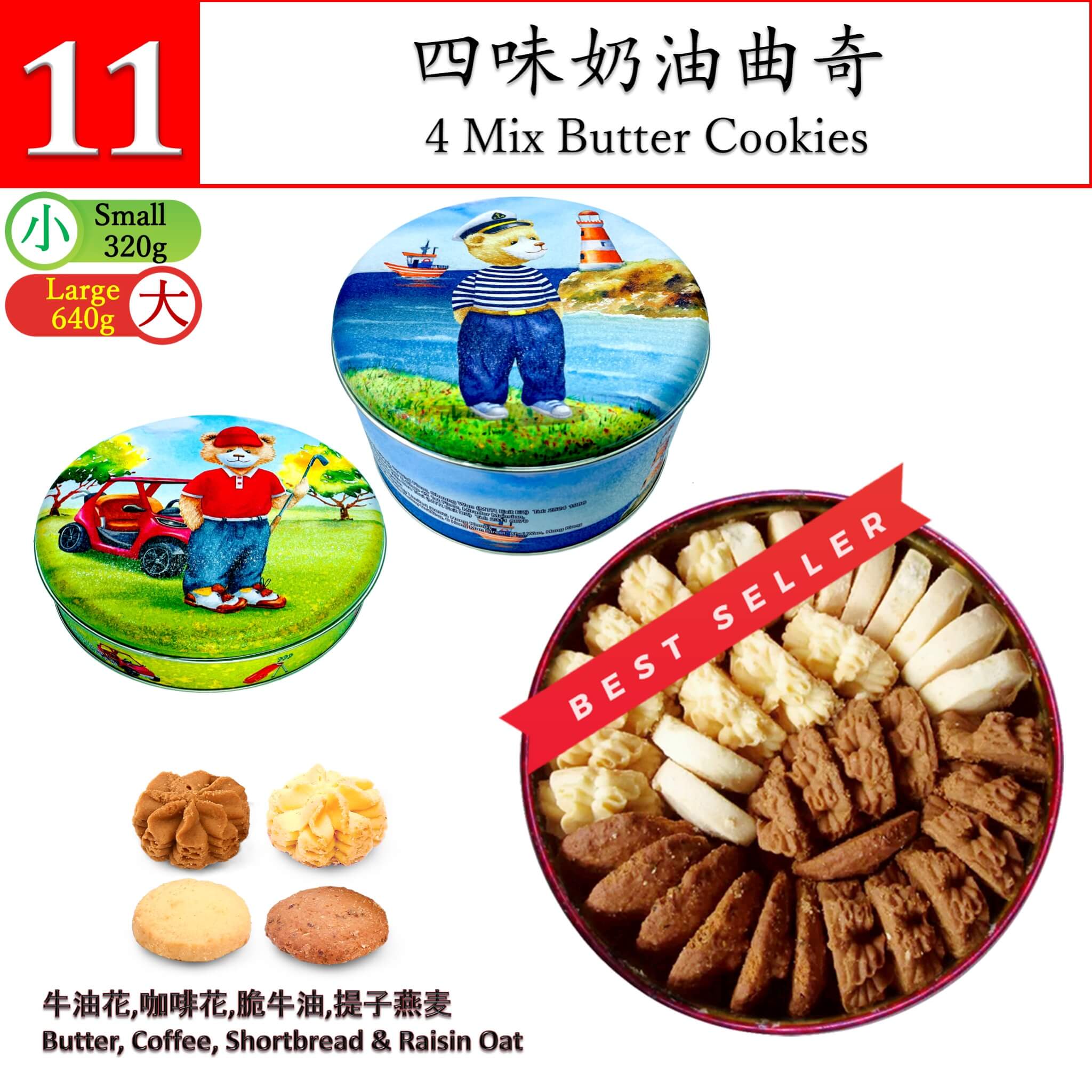 4 Mix Butter Cookies
320g (S) HK$75
640g (L) HK$140
Flower, Coffee, Shortbread, Raisin Oats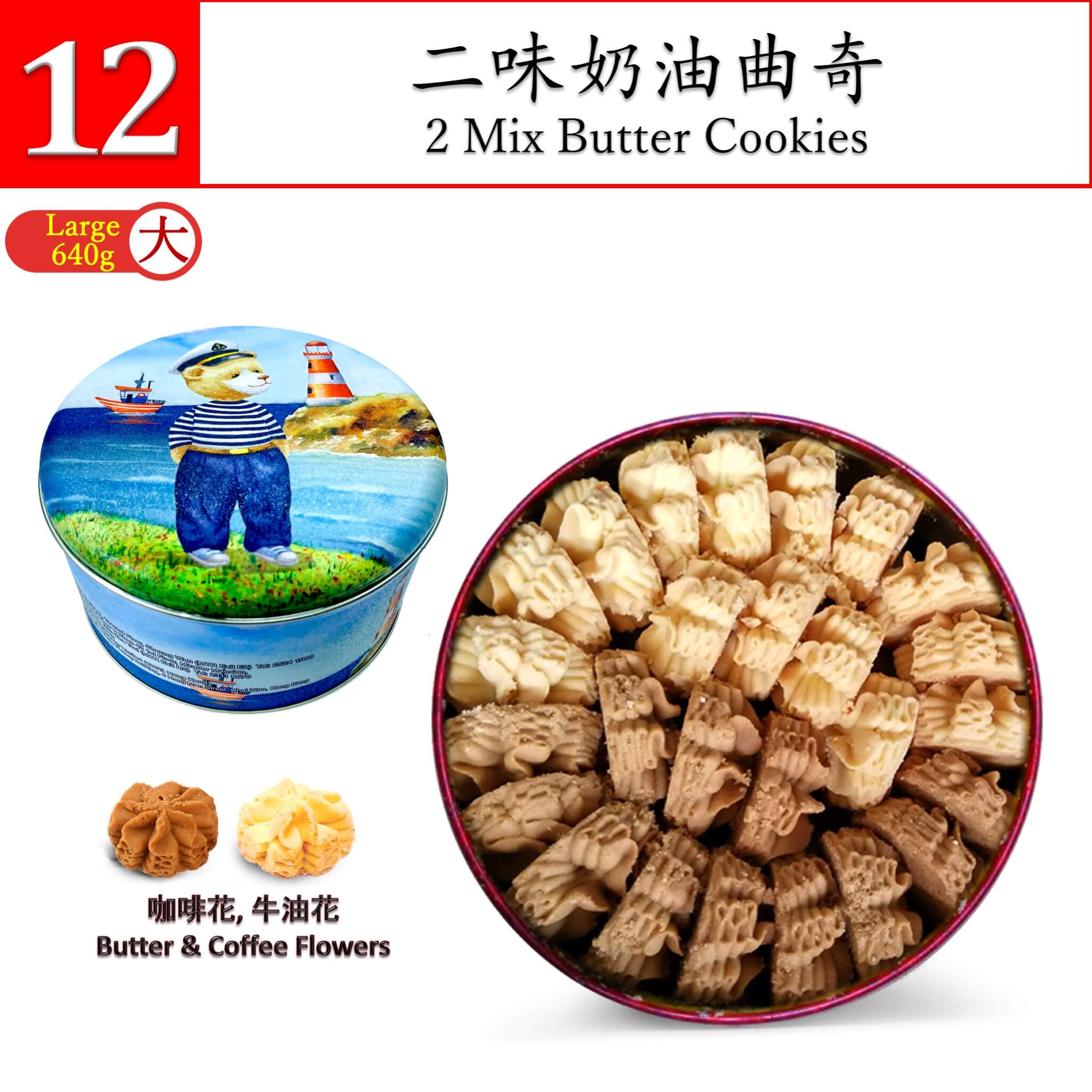 2 Mix Butter Cookies
640g (L) HK$140
Butter Flower & Coffee Flower
Butter Flower
640g (L) HK$140
Butter Flower
Coffee Flower
640g (L) HK$150
Coffee Flower
Macadamia Cranberries Tart
10pcs (S) HK$120
12pcs (L) HK$145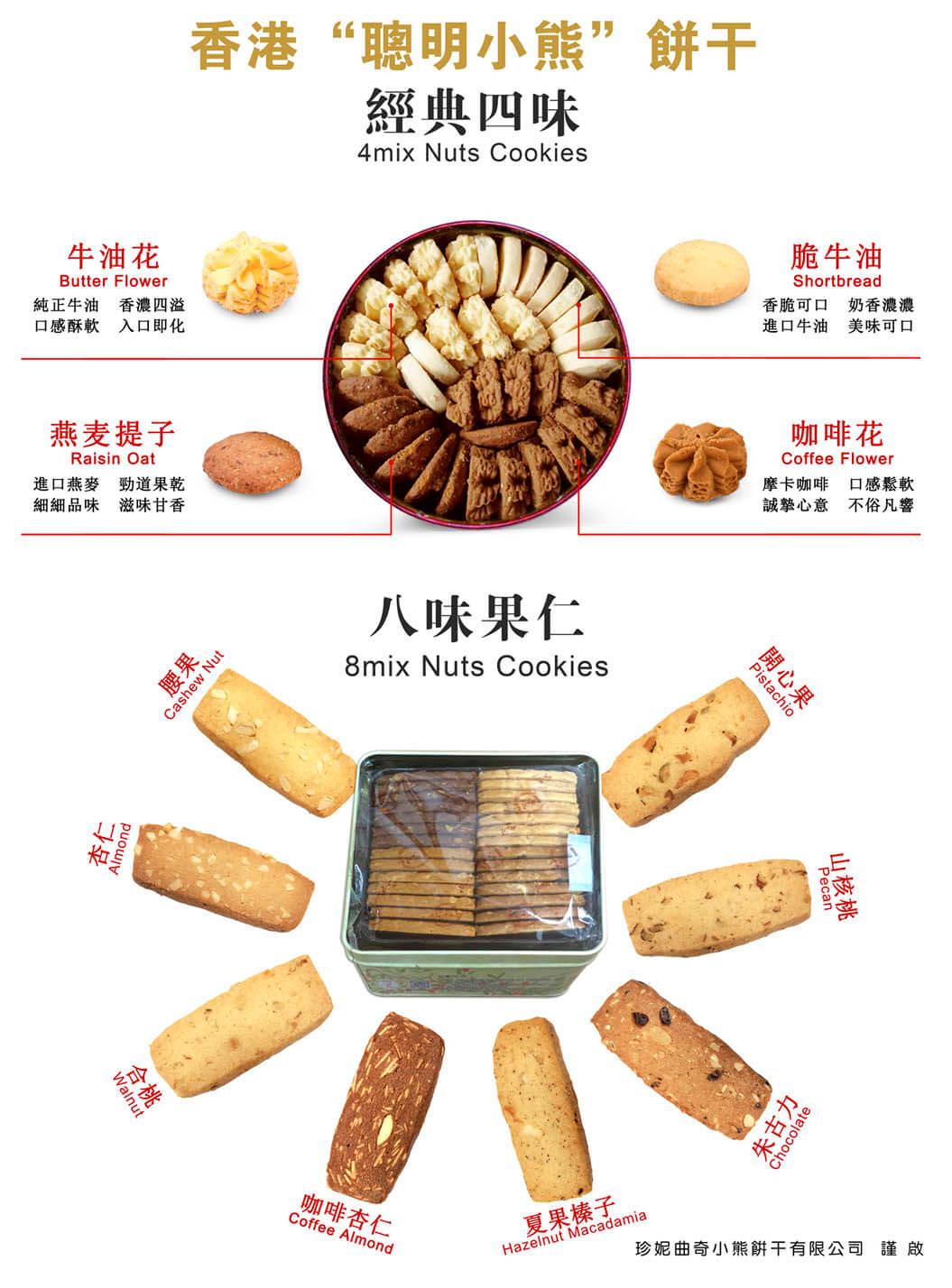 TO PREVENT CONFUSION FROM UNAUTHORIZED RESELLERS' MARKUPS, OUR CURRENT PRICING IS AS FOLLOWS